If you're searching for what dirt bike to buy, one of the most important questions you always have is what is the most popular dirt bike brand.
After all, a famous dirt bike brand has gained its reputation for a reason – from having reliable dirt bikes to being beginner-friendly.
The answer to this question is complex because everyone's got their favorites.
We all look for different things in a dirt bike – performance, durability, innovation, racing credentials, and more.
No one brand rules the game, but I can name you the top five dirt bike brands popular in the dirt bike community.
They've earned their stripes with their proven top-notch performance and epic rides on any terrain.
So if you want to buy a new dirt bike, check these top five brands first!
Five Most Popular Dirt Bike Brand
If you're after the best dirt bikes on the market, these are the best dirt bike brands in 2023:
1. KTM
KTM pioneered the first-ever off-road bike in 1953.
Since then, they've reigned supreme, bagging championship after championship in motocross, enduro, rally, and supercross.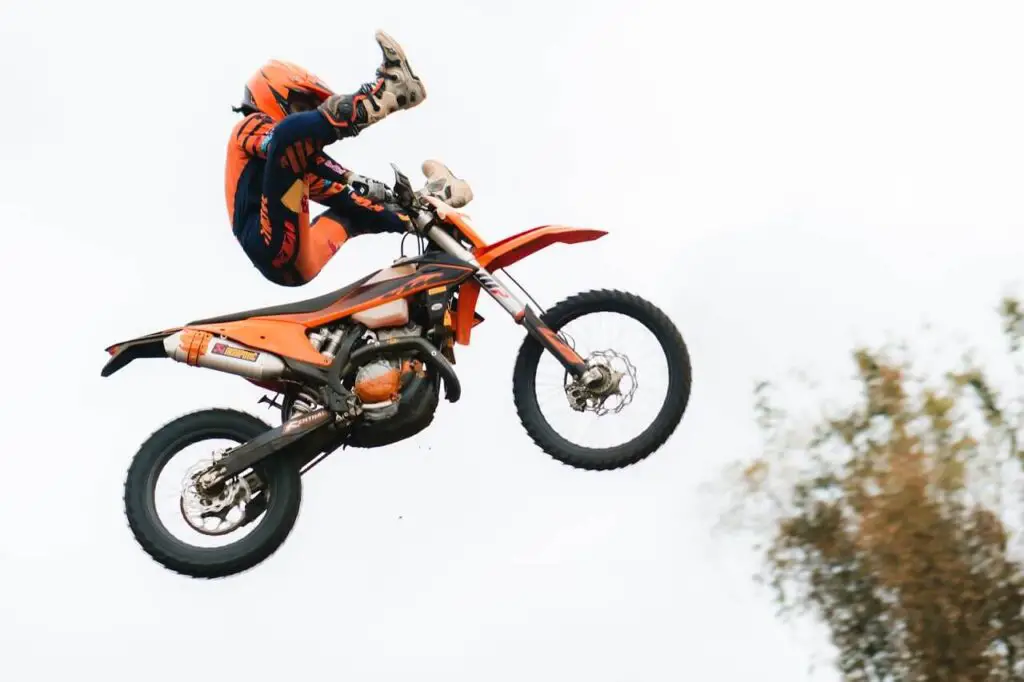 But it's not just about winning races.
KTM takes innovation seriously.
Their bikes have cool features like top-notch WP suspension, Brembo brakes, and sweet fuel injection systems.
Plus, they're built to handle the gnarliest trails with their tough steel frames.
If you want to join the KTM bandwagon, these bikes will blow your socks off:
KTM 250 SX-F – a killer 250cc four-stroke motocross bike that delivers smooth power with a lightweight, agile chassis.
KTM 450 XC-F – reigning XC champion. This beast combines motocross and enduro features, making it the ultimate cross-country ride.
KTM Freeride E-XC – silent and emission-free, this electric dirt bike delivers a powerful punch and eco-friendly fun.
2. Honda
When it comes to popularity, Honda holds the crown.
They're the top-recommended dirt bike if you want something adventurous.
They're reliable, tough, and low maintenance.
My Honda XR250R has traveled countless trails and never let me down.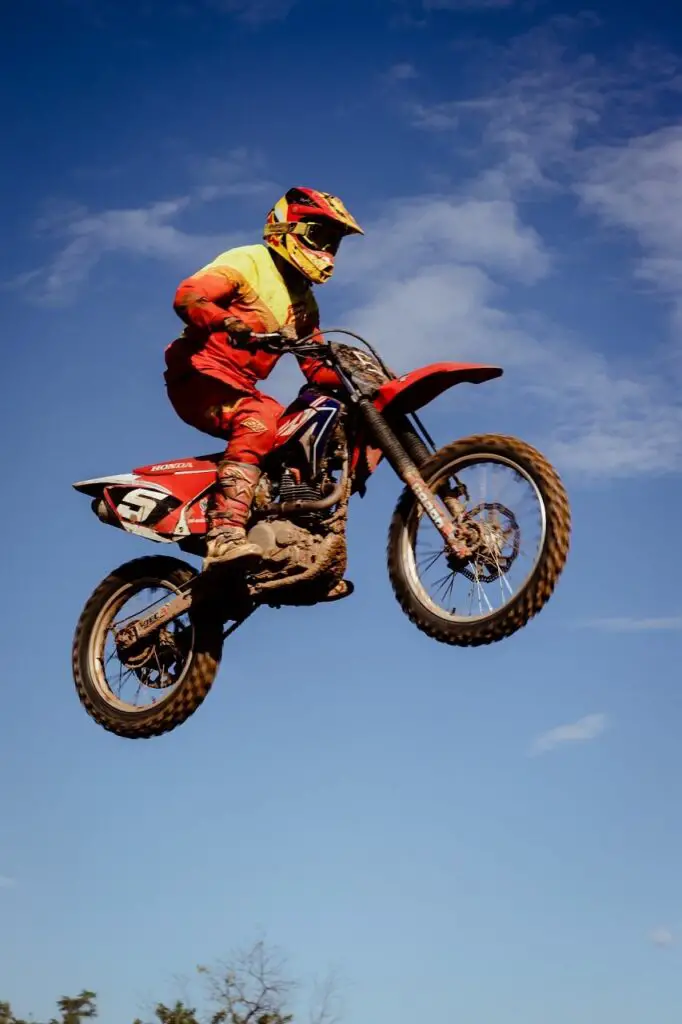 The Japanese dirt bike brand is always one step ahead of innovation – electric start, fuel injection, and durable frames, to name a few.
Whether you're racing or just ripping it up for fun, Honda dirt bikes perform like a dream.
Honda's racing legacy is unreal, with big names like Ricky Carmichael and Ken Roczen dominating the motocross scene.
When you learn about their racing history, you'll know Honda lives and breathes racing excellence!
Now that you know why Honda rocks, here's the low-down on some of their top-notch models:
Honda CRF450R – the king of the motocross track. With a powerful 449cc engine, lightweight frame, and mad handling, it's every rider's dream.
Honda CRF250X – one of the best dirt bikes for beginners. Easy to ride, smooth engine, and ready for trail adventures.
Honda CR500R – a legendary two-stroke bike that cranks out massive power and speed, a real challenge for the bravest riders.
3. Yamaha
We can't complete this list of the best dirt bike brands without the Japanese trailblazers of reliability, Yamaha.
Yamaha dirt bikes boast powerful engines, slick transmissions, and kick-ass suspensions.
With their bikes, you'll conquer any terrain like a pro.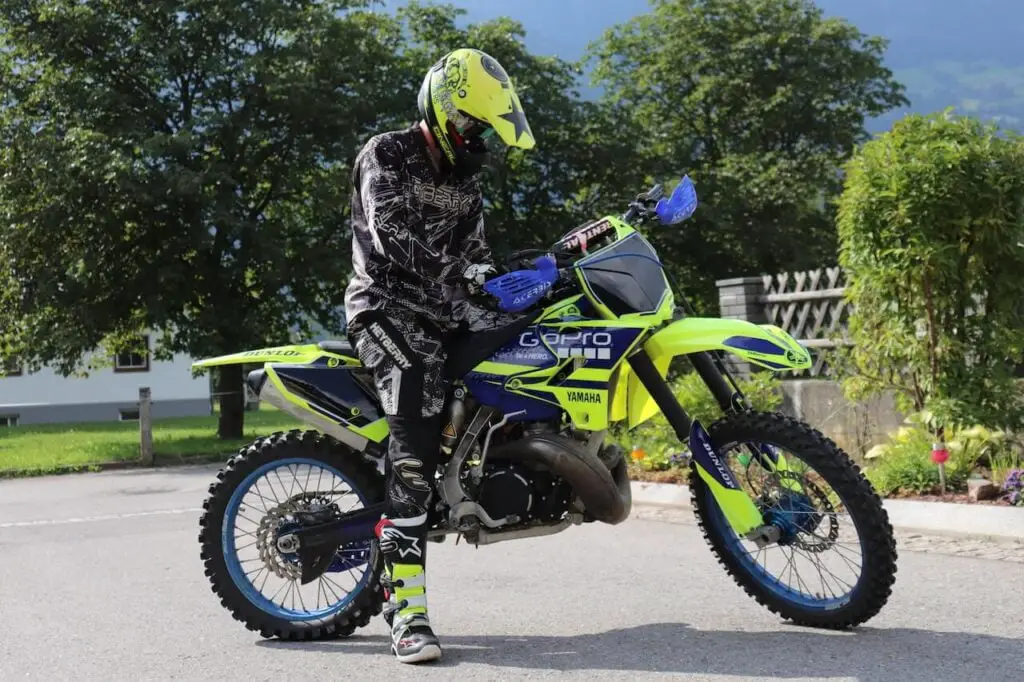 If you're a beginner at dirt biking, Yamaha's your top choice.
Their bikes are easy to ride and have features that suit different skill levels.
With electric start systems, adjustable seats, and automatic clutches, you can focus on mastering your dirt bike. 
Yamaha's dirt bike lineup is versatile. Whether you're a newbie or a pro, they've got the right fit for you.
There are also plenty of aftermarket Yamaha accessories to customize your dirt bike.
If you want to experience Yamaha's finest, here are their top contenders:
Yamaha TT-R230 – the ultimate beginner bike; smooth 223cc engine, six-speed transmission, low seat height, and low-maintenance
Yamaha YZ250F – 250cc powerhouse, five-speed transmission, aluminum frame, fuel injection – pure motocross madness
Yamaha YZ125 – with a 125cc liquid-cooled two-stroke engine, a six-speed transmission, and an aluminum frame, this bike screams speed and style.
4. Kawasaki 
Kawasaki has built a reputation as a powerhouse of quality, performance, and variety in the dirt bike community.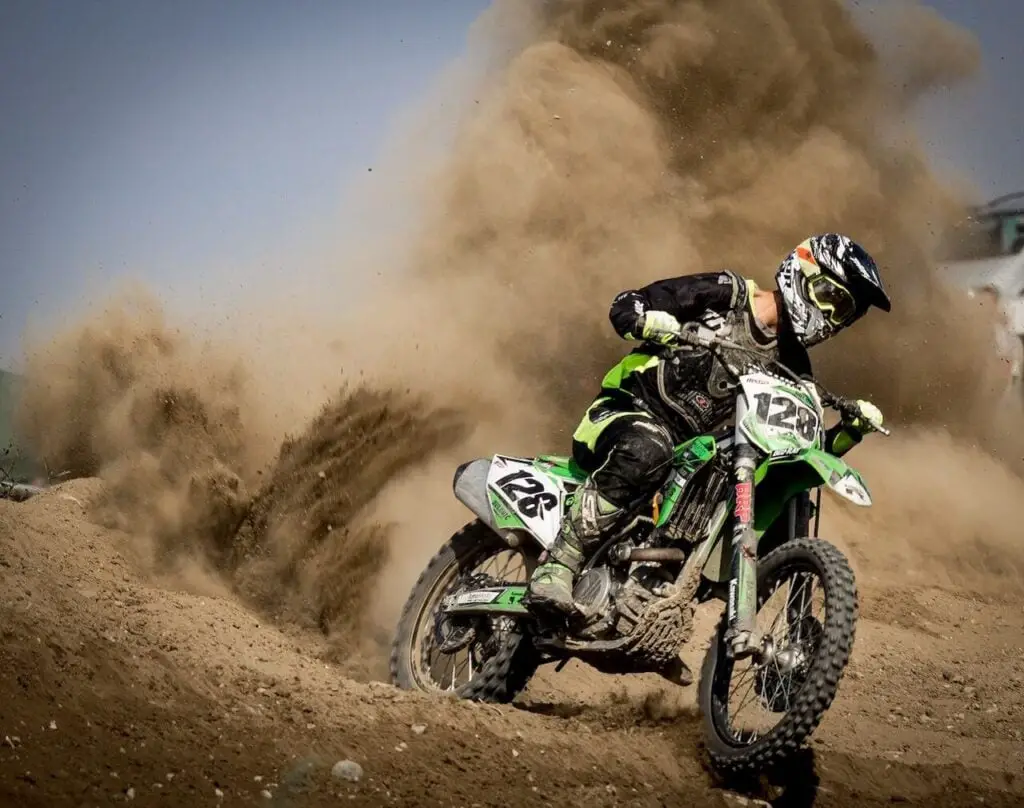 Kawasaki bikes are known for being budget-friendly.
But don't let their affordable price fool you – their bikes can pack a punch off-road too. 
If you're a newbie, you'll love Kawasaki's rider-friendly features.
Comfortable seats, easy-to-reach handlebars, and simple maintenance make it a dream to ride and care for.
Here are the top favorites among Kawasaki dirt bikers:
Kawasaki KX450F – has a 449cc four-stroke engine, lightweight frame, hydraulic clutch, electric start, and launch control – made for dominating the track or the trails.
Kawasaki KLX110 – has a smooth 112cc four-stroke engine, automatic clutch, electric start, and a low seat height for easy handling. Perfect for beginners of all ages
Kawasaki KLX300R – has a 292cc four-stroke engine, long-travel suspension, disc brake system, and electric start, perfect for intermediate riders looking to conquer new terrains.
5. Husqvarna
When Husqvarna jumped into motorcycle production, they brought their A-game from machine production, making top-quality, durable dirt bikes that are still hot sellers today.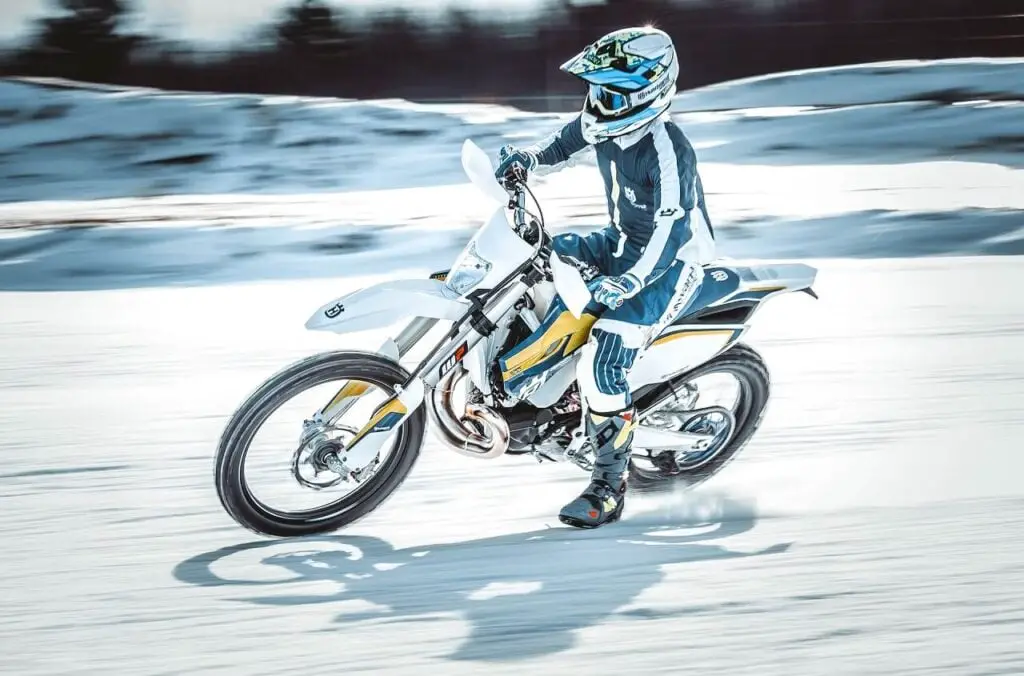 Husqvarna dirt bikes are all about cutting-edge technology.
They have traction control, launch control, hydraulic clutch, electric start, and WP suspension. It's like riding a bike from the future – smooth, responsive, and ready for any terrain.
Husqvarna dirt bikes are like fine wine – they appreciate over time. Collectors go gaga for them.
They might have a less extensive lineup but have the goods to match any rider's style and skill level.
Check out these ultimate examples of Husqvarna quality:
Husqvarna 701 Enduro – a beast on any terrain – asphalt, sand, rocks. Its powerful 692cc engine pumping 74 horsepower and 52 lb-ft of torque is ready for any adventure.
Husqvarna FC 250 – Nimble, powerful, and precise – perfect 250cc 4-stroke motocross machine for crushing the competition and pushing your limits on the track.
Wrapping up
When it comes to the best dirt bike brand, it's all about what floats your boat – which bike suits your needs, style, and vibe.
If you haven't decided, any of these five brands will suit you.
Before you lock in your choice, do yourself a solid and test-ride bikes from different brands.
Knowing how they handle and perform can be a game-changer.
Hope this post helped you narrow your options and gave you some sweet tips for picking the right dirt bike brand!
Stay safe out there, and catch you on the next ride!