Today, we're diving into an exciting topic near and dear to riders: what is the best month to buy a dirt bike?
We all love a great deal, don't we?
The best time to snag your dream dirt bike is during the off-season, from late fall to winter. Picture December as your golden ticket. Dealerships are also eager to hit sales targets before the year's end. That means they roll out seriously tempting deals and promos to catch your eye.
Many riders want to sell their bikes at a lower price during this time.
Whether they're eyeing a shiny new model or simply clearing out their garages, it's a prime opportunity for you to swoop in and snag a sweet ride.
If you're eager to learn more about the ideal time to buy a dirt bike and how to score the ultimate deal for your new two-wheeled companion, stick with me.
We'll explore when dirt bikes are the cheapest and when manufacturers unleash their latest models.
What time of year are dirt bikes cheapest?
If you want the best bang for your buck, the off-season is your ticket to savings.
When temperatures drop, and riding conditions are not ideal, dirt bikes demand dips. 
During this period, sellers are more willing to part with their dirt bikes to clear their garage or save up for a new dirt bike come the next riding season. 
With reduced demand during the off-season, sellers are more open to negotiation, especially for used dirt bikes.
You might score a lower price or bonus accessories to sweeten the deal.
Dealerships are also eager to clear out their inventory during off-season, so they often offer tempting discounts, promotions, and even clearance sales to entice riders like you.
I know riders who've snatched up their dream bikes at fantastic prices during this time.
Just take note that sellers may have older models or last year's stock during the off-season.
You may have to compromise or wait for the next model release if you want the latest upgrades and features.
Lastly, it's important to note that dirt bike gear, accessories, and replacement parts may have a limited selection during the off-season.
What is the best month to buy a dirt bike?
As I mentioned, the off-season, specifically in December, is prime time to buy a dirt bike.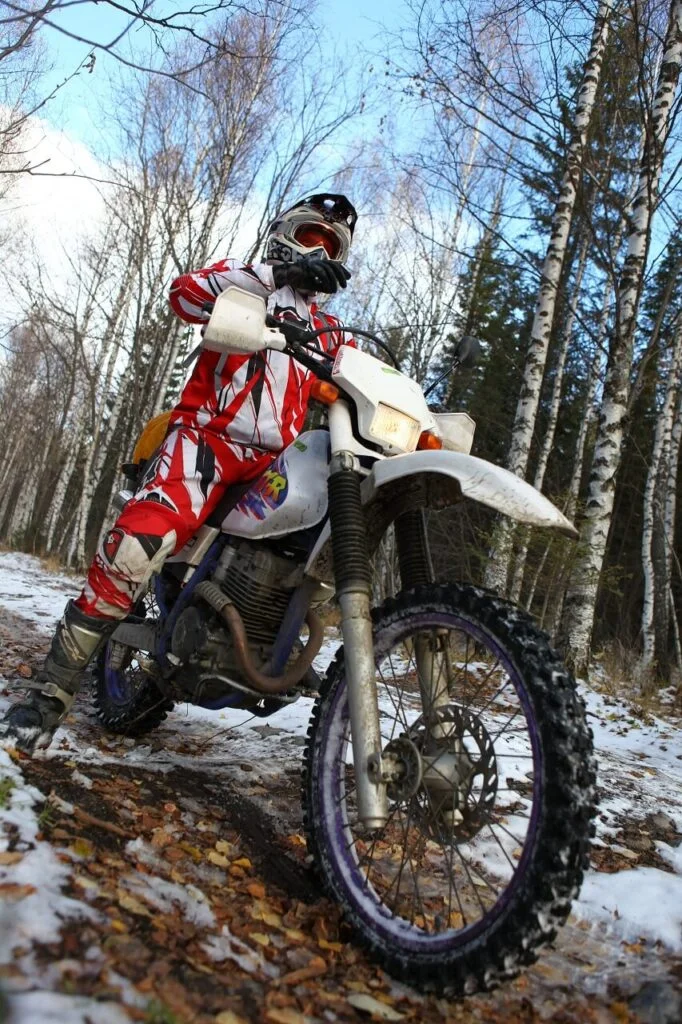 During December, dealerships and sellers roll out end-of-year promotions, offering discounts, rebates, and special financing to clear their inventory before the new year.
It's the perfect opportunity to snag this year's or even last year's models at lower prices.
Plus, fall is the end of the financial year for many dirt bike brands, so they're motivated to meet sales targets. 
However, December may have a smaller selection of dirt bikes, and specific models or features might be difficult to find.
Also, depending on where you are, winter conditions may hinder your plans to enjoy your dirt bike immediately.
But don't let that discourage you.
With patience and careful consideration, buying a dirt bike in December can lead to significant savings and the bike of your dreams.
Be prepared for logistical challenges when transporting and storing your new ride.
February is a good time to buy a dirt bike too
If you missed out on those awesome December deals, don't worry!
February is another great time to score some sweet deals on a dirt bike.
Dealerships and sellers are under pressure to meet monthly sales targets in February due to shorter days.
That means they're more open to negotiation and offering tempting discounts to seal the deal before the month ends, especially for those gearing up for the coming riding season.
By this month, many folks have received their tax deductions, which means they might have some extra cash to spend on a dirt bike.
Sellers know this, so they might be more motivated to sell and offer better deals.
Catch great deals during the holidays
If you're wondering when to buy a dirt bike, don't overlook the holiday season.
The following holidays are great times to score awesome deals:
Labor Day 
Dealerships and sellers are eager to attract customers before the season transitions.
It's a prime opportunity to grab a deal on new or used dirt bikes.
Black Friday
Besides electronics and household goods, the dirt bike industry offers enticing deals during Black Friday.
Look out for discounts at local dealerships and online retailers to save a lot on dirt bikes, gear, and accessories.
Cyber Monday
If you plan to order your dirt bike online, watch for exclusive deals, discounts, and special offers on dirt bikes and related items during Cyber Monday.
Make sure to explore different online platforms too.
Christmas
Dirt bike retailers offer special promotions and package deals during Christmas.
Whether you're after a new bike or accessories, watch out for holiday-themed sales and discounts.
End-of-year Clearance Sales
You can also find attractive discounts on new and older dirt bike models as the year ends.
It's a chance to kickstart the new year with a fantastic ride.
What month do the new motocross bikes come out?
Dirt bike manufacturers have their timing, but there are some general patterns to help you anticipate when to expect fresh models.
If you're eagerly awaiting the latest from your favorite dirt bike brand, keep an eye out for these typical release periods:
1. Fall (late August to September)
 Manufacturers unveil their top-of-the-line motocross bikes to coincide with the upcoming riding season.
You can expect upcoming dirt bike releases featuring cutting-edge technology, performance, and design during this time.
2. Dirt bike shows and expos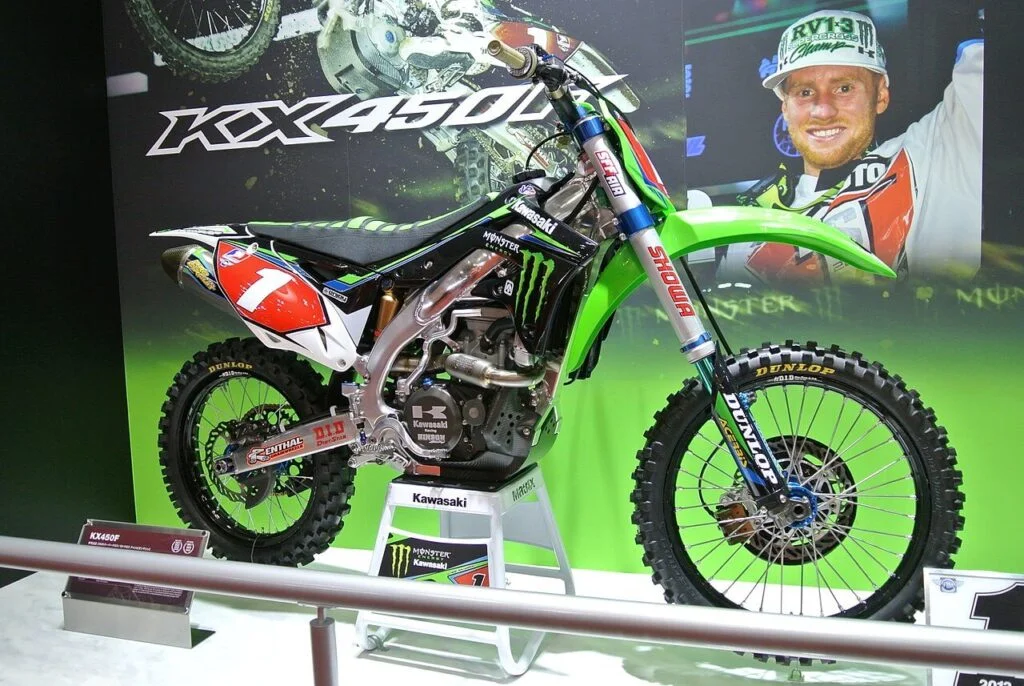 These events are like the red carpet for dirt bikes. Manufacturers showcase their latest offerings, generating a lot of buzz and excitement.
You get to see the bikes up close, chat with experts, and immerse yourself in the newest offerings.
3. Dealer release events
These are special occasions where riders come together to witness the unveiling of the latest dirt bikes.
You'll find test rides, informative presentations, and excellent promotions.
It's a chance to connect with fellow riders, learn about the new models, and even snag some early purchase incentives.
Manufacturers may also introduce updates or limited editions throughout the year.
To stay in the loop, make sure you're connected to official manufacturer channels, local dealerships, and online dirt bike communities.
Stay subscribed to newsletters, follow social media accounts, and join forums for timely updates.
Wrapping up
Off-season buying is where it's at, especially in December or February.
Dealerships bring out their best deals, and owners sell at lower prices.
Before we wrap things up, here are some extra tips to make the most of your off-season purchases:
Shop around! Check out local dealerships, online classifieds, and dirt bike groups on social media. Cast a wide net to increase your chances of finding excellent deals.
Be patient and persistent. Do your research, compare prices, and be on the lookout for new opportunities.
Negotiate like a boss. Know the market value and use that knowledge to secure a fair price.
Take advantage of last year's models. They often come at discounted prices as dealerships make room for new ones.
Inspect the bike thoroughly. Bring a knowledgeable friend or mechanic for an expert opinion if needed.
Get your paperwork in order. Make sure you have all the necessary documents, service records, and warranties sorted.
Remember to budget for gear, maintenance, and any modifications you want.
Now go out there and score your best dirt bike yet!